Night visibility for cyclists is a matter of survival. As such, it is vital and mandatory to have a light device on your bike. Luminous bicycle testicles are your salvation!
We could have hypocritically presented this bicycle light to you by evoking a heart shape suspended upside down under your saddle but no, it is not! it is indeed a beautiful pair of testicles that light up in the dark.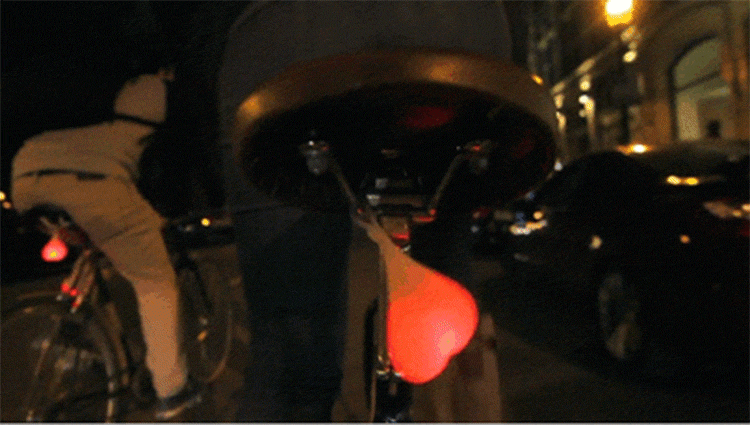 A very "heavy" gadget as we like them so much and what is more useful! This pair of c ... testicles can save lives on our roads. Made of silicone, the luminous testicles are resistant to water splashes.
The light system equipped with a very powerful red LED is clipped inside the purses which diffuse the light.
These testicles offer three light effects - not everyone can say the same -: steady light, fast blinking, slow blinking.
Just squeeze them (gently) to turn them on or off and switch from one effect to another. What are you waiting for to add a pair to your bike? A fun gift for safe driving in the dark.
Luminous testicles for bicycle,
made of silicone,
easy attachment system,
Three light modes: steady light, fast flashing, slow flashing,
works with 2 supplied CR2032 batteries,
works equally well on a woman's or a man's bike,
approximately 10 x 16 x 3.5 cm.